Insurance
We accept most PPO insurances and Medicare.
Financing
CareCredit health, wellness, and beauty credit card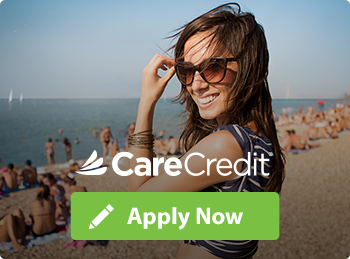 Get the Care You Want, When You Need It*
CareCredit is the healthcare credit card designed exclusively for healthcare services including cosmetic treatments with special financing options.*
CareCredit can also be used for dental work, cosmetic treatments, trips to the veterinarian and in other healthcare specialties at enrolled providers. You can even use it for co-payments and deductibles.*
With CareCredit you can choose to reserve your cash and free up your general-purpose credit cards for other expenses. Once you have CareCredit, you can use it as often as you want, without reapplying, as long as you have available credit.
*Subject to credit approval. Minimum monthly payments required.
*We are offering 6 months deferred interest on all purchases over $500 at this time.